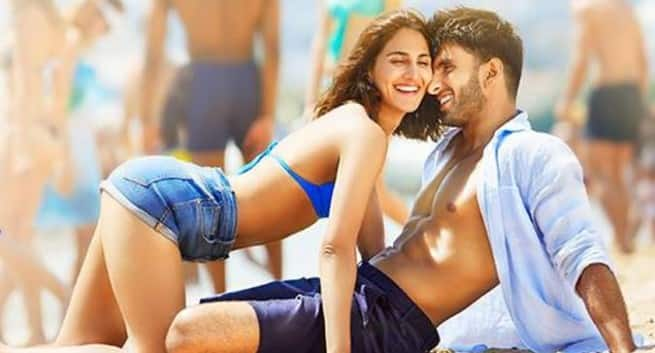 Before you sleep with that guy you're not in a relationship with, ask yourself: If I never hear from this person again, will I be OK with that? A surefire way to know if you're being honest with yourself about your expectations when it comes to casual sex is to answer this crucial question.
If your answer is 'yes,' then you're in the clear emotionally. You are able to separate the act of sex with a deeper emotional attachment. If your answer is no, don't do it!
You are clearly hoping for something more than this person might be able or willing to give you. Engaging in sex with someone you're not in a relationship with is a gamble, and you shouldn't gamble unless you can afford to lose.
One likely scenario is you are hoping that your casual relationship might turn into something more serious. This is not unheard of, but going into it wishing and hoping for that is a bad strategy. You must learn to listen to what people tell you - and if their words and or actions are telling you they want to keep it casual -- believe them. If the sex in question is with a friend or someone else who is likely going to be a continued presence in your life, modify this question to say: If this person tells me they are no longer willing or available to have sex with me, will I be OK with that?
The same principle applies - if your friend with benefits falls in love with someone else next week, how will that make you feel? If it would make you feel badly, then you are more attached than you have admitted to yourself. Am I able to communicate honestly with this person? I was recently asked by a woman if it was OK to ask a guy if he was sleeping with anyone else before she had sex with him.
I often hear women say they don't want to ask if the relationship is going anywhere before sex for fear of "scaring him off". If asking that question scares a guy off, he is doing you a favor. Better you find out now then after you have slept with him and your feelings are even more pronounced. You owe it to yourself and to your partner to find out if you're on the same page. The right man for you won't be deterred by your honest desire to have a relationship - he'll be psyched! If you feel uncomfortable asking about a potential partner's sexual activity, the status of your relationship, or communicating any boundaries or preferences you have, do not do it.
Sex doesn't have to mean everything, but it is an intimate act that can have serious, life-changing consequences no matter how safe you endeavor to be. You deserve the self-respect to make sure that your sexual partners respect you enough to make you feel heard and respected. If you can't honestly communicate with this person and you're still willing to have sex with them, it could be a sign of a bigger self-esteem issue that is holding you back from the love you are seeking.
Am I able to practice safe sex with this person? Even with all of the education we have in this day and age about STDs, to say nothing of pregnancy, unprotected sex is still the norm for many. If you are about to engage in sex with someone who refuses to use protection, do not do it! This is a no-no even if you are a woman on the pill or some other form of birth control and your risk of pregnancy is low. She has any new sex partner take the tests before sex. And they still use condoms.
Talk about being able to articulate your boundaries! You don't have to have an at-home pharmacy if you don't want to, but at a bare minimum you should use condoms with any casual sex partners.
Talk to your doctor about appropriate birth control options for you. Love yourself enough to not succumb to pressure - anyone who is pressuring you to have unprotected sex does not respect you or themselves enough to be worthy of sleeping with you.
Am I actively dating people who share my relationship goals? We often focus on the physical risks of sexual activity, but the emotional risks are just as high. Sometimes it does, but that's not something you should be counting on," says Tessina.
The plane has to move forward. It takes off or it lands. You can't just be in this holding pattern forever. How do you end the "friends with benefits" arrangement when one of you finds someone you'd like to date romantically? Julia and Steve found it easy -- although her husband still doesn't know about their past arrangement -- but complications often arise, says Caron.
If not, how does your new partner feel about this great friend of yours that you used to sleep with for convenience? To minimize the potential fallout and protect the friendship, approach a "friends with benefits" relationship with your eyes wide open. You're much more likely to get hurt if you're being dishonest with the other person -- or yourself -- about what you want out of this.
If you can't talk openly with this friend about your expectations and concerns, then you probably aren't comfortable enough with him or her to share a bed.
Caron suggests a few additional topics for discussion. And talk about the time frame. Do you both plan on this going on indefinitely? What happens when one of you finds someone else? Even if it's your friend, sometimes it's hard to talk about things that are related to sex. Continued FWB experiences can burn, however, and the friendships in question often end as a result.
Continued If you can't talk openly with this friend about your expectations and concerns, then you probably aren't comfortable enough with him or her to share a bed.
... 1) Doing something for someone without asking for anything in return. 2) I am so glad there are no strings attached with Dave. It's like sex to your ears. 24 Jul You basically get to have a no-holds-barred humpfest and go about your day two people to have sex with no strings attached and no feelings involved. You know that your partner is willing to hook up without asking for. Not everyone can handle the delicacy of this fake relationship that feels like love but [Read: 13 no strings attached sex questions to know if you're ready for it!].
PRIVATE SEX AUSSIE PRIVATE ESCORTS
: Without strings attached sex with no strings
| | |
| --- | --- |
| Escorts local escorts women | The issue is with expectations: I'm a complete hedonist. I know, the number is shocking and not something I'm particularly proud of but neither am I ashamed by it. Is obesity a healthy practice to should sensationalized by an "enlightened" culture. But Do We Need It? I have several female friends Europe, different countries, around yrs who went through an NSA sex phase for different reasons. |
| MEET FOR SEX ASIAN ESCORT BACKPAGE | Best dating apps notice |
| Escort classified back page escort Victoria | 342 |
| ELITE ESCORT GIRLFRIEND EXPERIENCE | Casual date sites casual sex now |
| HOOKERS NO STRINGS ATTACHED DATING | 678 |
Having regular, no-strings-attached sex with someone you're not romantically involved with has become such a cultural phenomenon that it's acquired a name . We've checked out the latest apps offering no strings attached sex in your Call us prudes, but we're not keen on the thought of our phone (that goes so close to. 20 Nov "No-Strings-Attached" hookups sound like fun, but can come with serious Are you kidding yourself to think that getting it on with a guy, but not.
WHAT DOES NSA MEAN SEXUALLY CRAIGSLIST CASUAL ENCOUNTERS WOMEN SEEKING MEN NEW SOUTH WALES